27 March 2023
Putting youth voice at the heart of the Youth Investment Fund
Teän
NYA Young Assessor for the Youth Investment Fund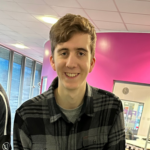 Harrison
NYA Young Assessor for the Youth Investment Fund
William
NYA Young Assessor for the Youth Investment Fund
National Youth Agency, the national body for youth work in England, is one of the Youth Investment Fund partners.
National Youth Agency (NYA) is playing a crucial role in making sure youth voice is at the heart of the fund, embedding high quality youth work practice to ensure the very best outcomes for young people and for communities to thrive. Successful Youth Investment Fund grant applications must demonstrate that they use youth work values and principles to engage, involve and work with young people who access their provision. 
NYA recruited a group of 17 enthusiastic Young Assessors who have all benefited from positive youth work opportunities. It's a diverse group, from a range of geographic areas, different backgrounds and experiences, who support the grant assessment process.  The Young Assessors meet every week to review applications and their recommendations are informed by how well the applicant has engaged young people with their plans; how well their plans respond to the identified needs of young people; and how well they demonstrate inclusive and equitable youth provision. 
We met three Young Assessors to find out why they wanted to get involved, what the Youth Investment Fund means to them, and what they are looking for in grant applications.
Meet Teän
Teän, who lives in Cornwall, is studying at Truro College for her A-levels in English, Drama and Law.
When 16-year-old Teän heard about the Youth Investment Fund she knew immediately she wanted to be involved. Seeing the applications has made her optimistic about the future of the country's youth service.
Teän is passionate about youth work and has been going to a youth club for about three years. She was inspired to become a Young Assessor to make a difference to other young people. Teän says that the Youth Investment Fund is enabling young people to have a say in what their youth service should be like.
Reflecting on her experiences as a Young Assessor, Teän said:
"I think it's a great scheme. Cornwall is crying out for more projects for young people and for places for young people to go to. I also think the whole country needs more places for young people to go to. If there's this government funding, then we need to make the most of it and spend it wisely.

The applications I have seen have been really good. It's been exciting to read them and to see how diverse the youth services are across the country. It makes me very hopeful for the future of youth services."
Introducing Harrison
With a background in working on youth projects in Manchester, Harrison aged 18, was delighted to hear about the Youth Investment Fund when he began his degree in politics at Keele University. Reflecting on his own experience of going to a youth club, Harrison says:
"It really gave me a lot of confidence and made me who I am. I wanted to give something back."
Harrison loves the idea that young people are empowered to get involved with creating the plans for new youth spaces that they can use and that will ultimately, help them to learn, grow and have fun in.
Harrison added:
"It's got to come from the young people because it's for the young people. Being a Young Assessor is valuable because it ensures there is that youth voice.

Getting involved in the Youth Investment Fund was a chance to meet some fantastic people and to develop further. We meet in groups of three or four and go through each application carefully, looking for the strong points and where we feel they could improve. I've been impressed how diversity and inclusiveness have been strong elements – making premises wheelchair friendly for example. In fact, I've found the projects quite inspiring and seen quite a few ideas I'll take back home."
Meet William
William aged 19, originally from London, is now studying for a degree at Cambridge University.
William explains that he was motivated to become a Young Assessor to get involved in some really important work, and it's also enabled William to learn some new skills.
William says:
"It's a gratifying role – where you feel you're making a difference right across the country. I'm from London, where there's a lot of projects, so it's especially good to work on youth projects in areas that need levelling up."
Talking about the impact of the Youth Investment Fund, William added:
"The difference it will make is absolutely massive because it gives young people the capacity to learn new skills. It's really important because it's actually life changing. I can remember my experience as a young person, and what youth clubs did for me. They were able to help me learn so many skills like public speaking or communication, which is really, really important in your day-to-day life. The Youth Investment Fund can give these skills to young people."
For media enquiries contact:
Authors
Teän
NYA Young Assessor for the Youth Investment Fund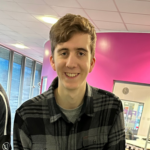 Harrison
NYA Young Assessor for the Youth Investment Fund
William
NYA Young Assessor for the Youth Investment Fund
Share this article
Need to get in touch?
If you have questions about the fund, please visit our FAQs page or contact us via
+44 (0) 20 3096 7900
yif@sibgroup.org.uk