The Seagull Theatre is a community led venue serving an area of high deprivation in Lowestoft that aims to transform their community through the arts.
The Seagull Theatre provides amazing activities for young people, including two specialist drama groups for young people with additional needs, a specialist drama group for young adults with learning disabilities, and a specialist support programme for young musicians with autism.  
The Seagull Theatre reached out to the Youth Investment Fund to help with plans to renovate and extend their thriving and much-loved theatre and make it accessible to all. They had already secured funding from the Arts Council and were working in partnership with the National Lottery Community Fund and East Suffolk Council but needed additional funding to make their dream become a reality.  
Young people performing at The Seagull Theatre
The Youth Investment Fund grant will mean that they can reach even more young people, and the accessible new facilities will be able to host specialist groups of local young people with additional needs. Young people have been at the heart of this exciting project and helped steer the project's plan over a seven-year period. The Seagull team engaged widely with their local community to understand how they could better support them. Accessibility was a barrier to many, and the funding means they can support everyone in their community. 
As some funding was already secured, building work began last July, and the extra funding will mean then can go full steam ahead and hope the first phase of their development will open to young people in March 2023.  
The Youth Investment Fund grant will support the theatre's plans to extend their site, including additional workshop space so that they can deliver more practical activities around set design and construction, as well as expanding their technical facilities to enable young people to gain skills in theatre tech. Vitally their new facilities will include an accessible studio space and a lift, so they can support more young people with complex needs, who will now be able to access rooms on the upper floor and the new recording studio. It means more young people can benefit from vocational opportunities, learn technical theatre skills, and gain creative opportunities to get involved with the performing arts. As well as reaching more young people, once the project is complete, it will provide more volunteering opportunities locally.  
We are all thrilled and excited about the opportunities our building project will bring for the venue. We already support so many young people from our community to express themselves and build wellbeing through the arts, but we have long been hampered by space and accessibility issues. The opportunity to address those issues will transform the programme we can offer to our community and will mean that more young people benefit from the power of theatre and the arts to change lives.
Des Reynolds
Business Development Lead for the Seagull Theatre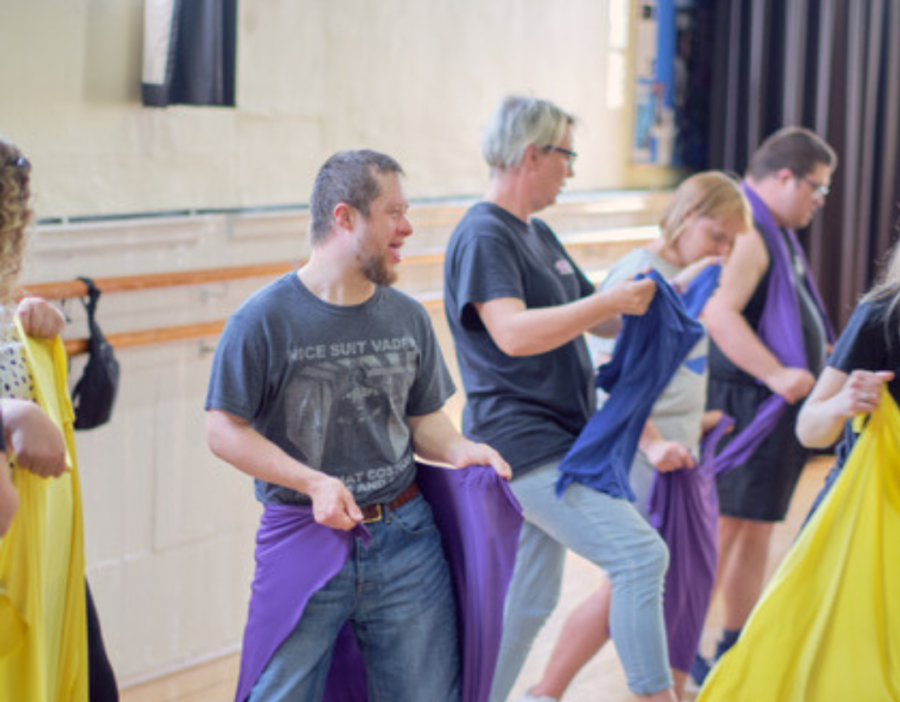 Young people performing at The Seagull Theatre